@intellegojobs - Twitter Profile Analysis
Analysis of 200 tweets by IntellegoJobs, from 05 Jan 2022 to 25 Jan 2022.
---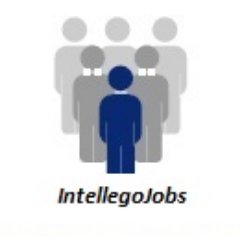 IntellegoJobs
If you are looking for a job in the USA, tweets here should be helpful. Job opportunities, job seeking tips, employment news. We follow back, most of the time.
---
480,259 tweets
29,351 followers
36,285 favourites
10 tweets per day
2010 since
29,296 following
835 listed
Boston - Jobs Across the USA location
---
Top Tweets by @intellegojobs
---
Top Retweets by @intellegojobs
---
@intellegojobs's
Tweets
148 tweets
50 retweets
2 replies
@intellegojobs's

Twitter Client
168 Twitter Web App
32 LinkedIn


@intellegojobs's

Tweet Times
@intellegojobs's

Tweet Days
---
@intellegojobs's

Retweets
9 - phyllismufson
7 - TheMuse
6 - HarvardBiz
5 - WorkCoachCafe
4 - JLEmployment
2 - latestinspace
2 - latestengineer
2 - CNBCMakeIt
2 - Glassdoor


@intellegojobs's

Replies
1 - WEEI
1 - GuntherEagleman


@intellegojobs's

Hashtags
18 - #SoftwareDeveloper
15 - #DeveloperJobsUSA
15 - #SoftwareDeveloperJobs
15 - #SoftwareEngineerJobs
15 - #LinuxTraining
14 - #LinuxProgramming
13 - #DeveloperJobs
6 - #SystemsAnalystJobsUSA
6 - #SystemsAnalystJobs


@intellegojobs's

Mentions
8 - @googlenews
2 - @Dicedotcom
2 - @TheMuse
1 - @lzhng
1 - @ReginaWrites11

---